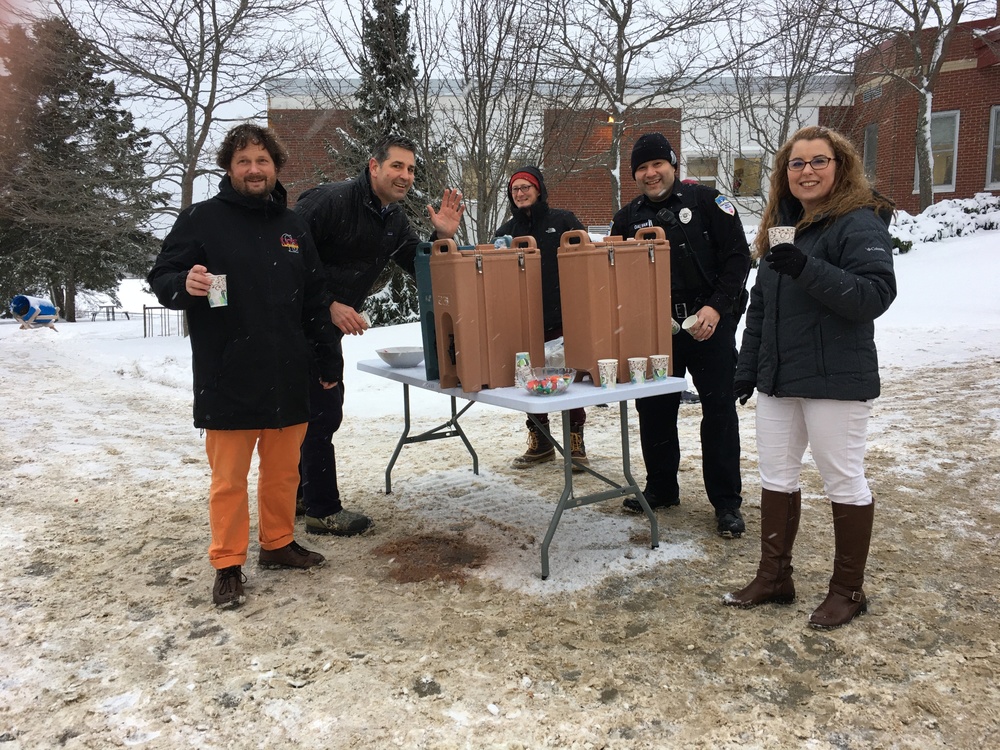 Hot Chocolate for everyone!
Ginger Raspiller
Wednesday, December 18, 2019
In what has become an annual preholiday tradition, several staff members at CEHS hand out hot chocolate and candy to arriving students and their parents dropping them off! This morning's team include: Ben Raymond, Nate Carpenter, John Holdridge, Officer Galvin and Kim Huchel.