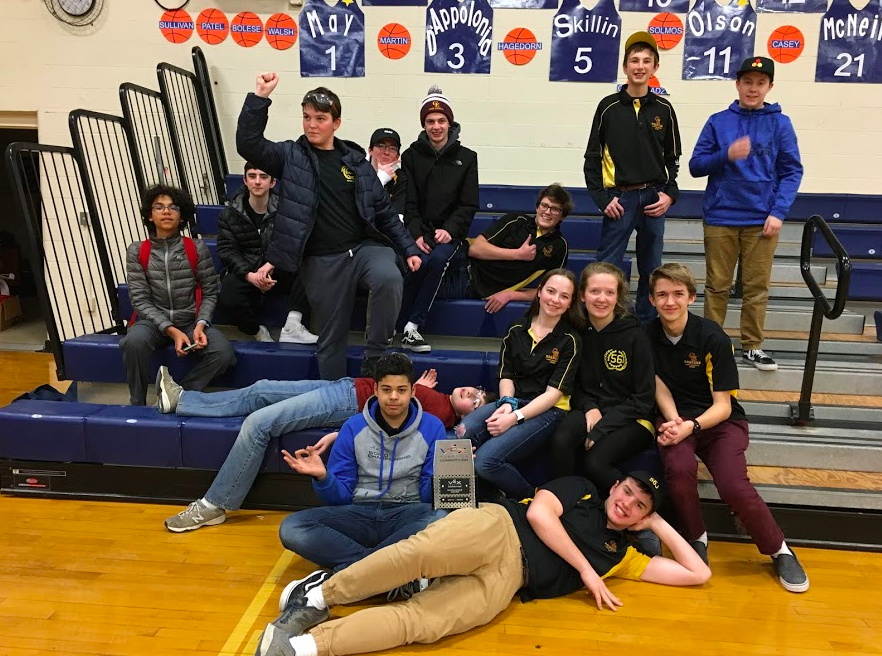 Five Cape Robotics teams compete at VEX Robotics Qualifier @ Yarmouth High School
Ginger Raspiller
Tuesday, January 21, 2020
Cape Robotics entered five of its robotics teams in last Saturday's VEX Robotics Qualifier at Yarmouth High School; three high school teams and two middle school teams.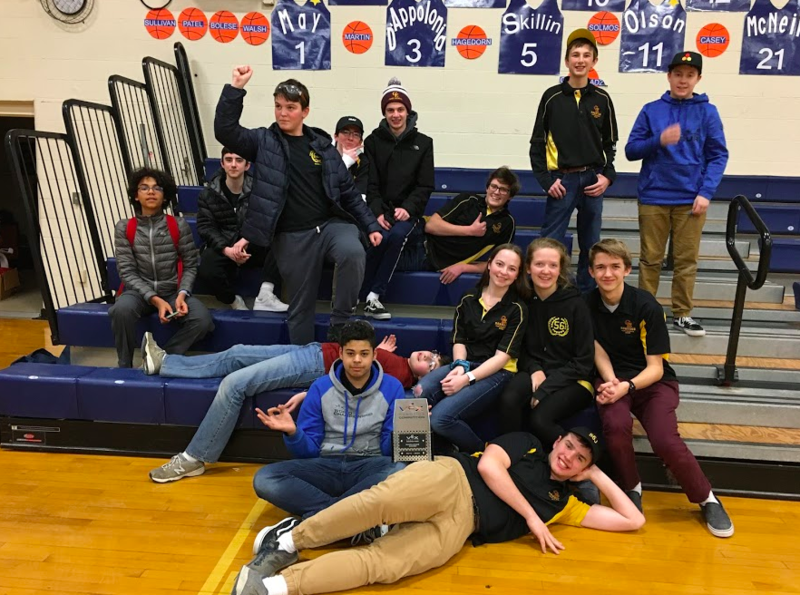 Team 56E (Drew Butzel, Ethan Coronite, Ryan O'Sullivan) designed and built a "wall-bot." It's a defensive robot that deploys wide wings to block other teams from scoring. The photo below highlights their robot's wingspan and its ability to disrupt scoring attempts by their match competition.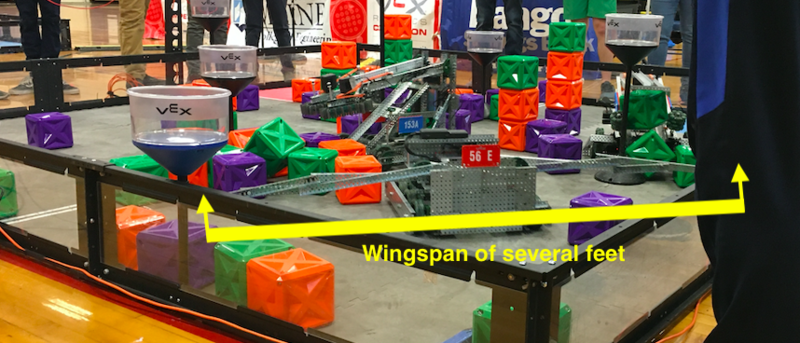 And here is the team itself playing in a match: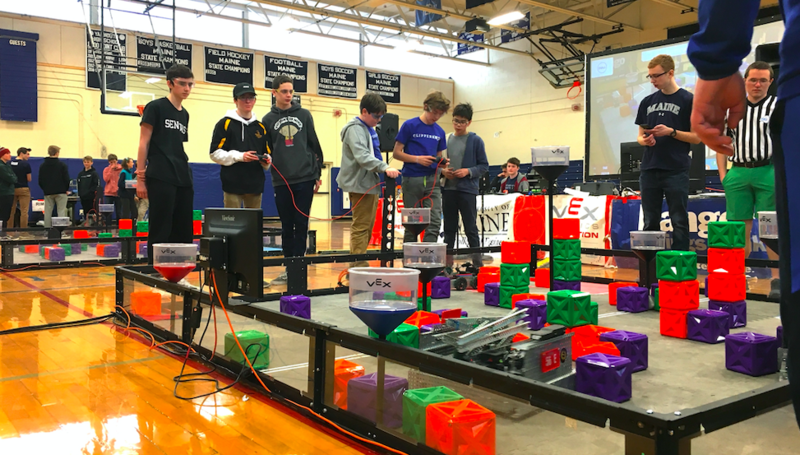 Team 56J (Carter Abrahamsen, Matthew Zimmerman, and 8th grader Henry Abrahamsen) won the tournament's Excellence Award for overall performance, design, and their interview with the judges. In the photo below, Matthew and Henry modify their robot and accompanying code to collect and stack a greater number of game cubes in autonomous mode.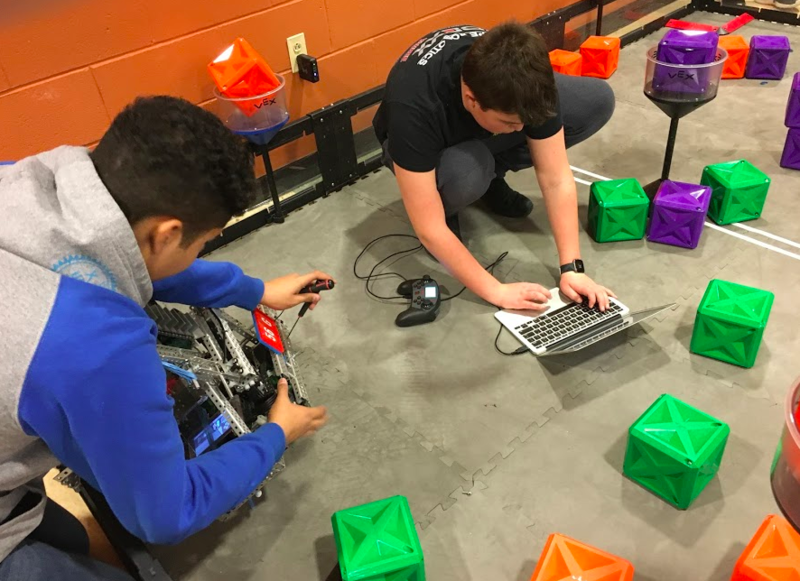 Team 56G (Carmen Erickson, Evan Gebhart, Sarah Hagan, Carter Merriam) recovered from some early drive troubles to finish the qualification matches 9th out of thirty teams. This team also won the sportsmanship award for their positive interactions among the teams at the event. In the photo below, Sarah codes as Evan, Carmen and Carter troubleshoot mechanical issues with their intake mechanism.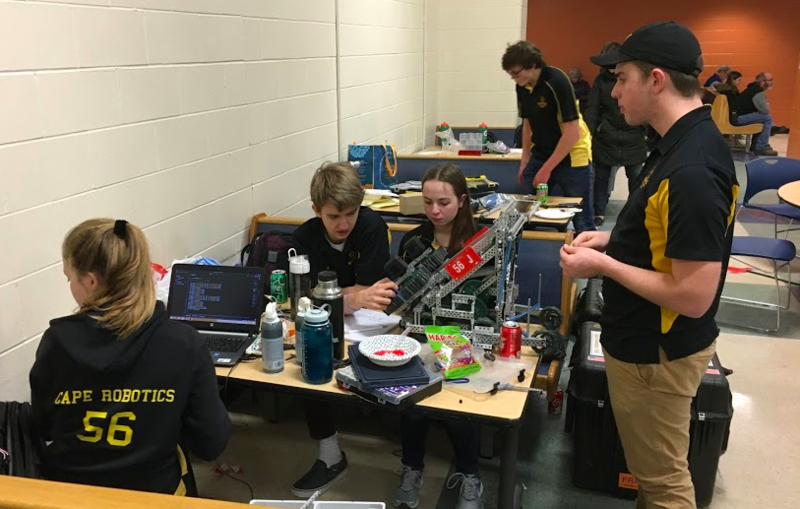 Coach Evan Thayer