New England College sponsored "College Convention 2020"
featuring many of the top presidential candidates competing in
NH's first-in-the-nation primary on Tuesday, February 11, 2020.
---
Students checking in at the hotel in Manchester, NH.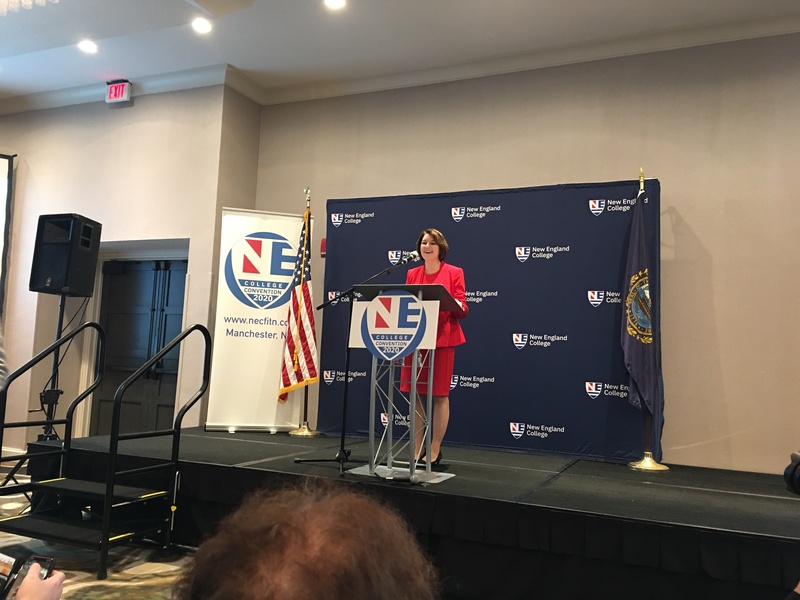 Students listened to candidates. Amy Klobuchar pitches her qualification and priorities.
---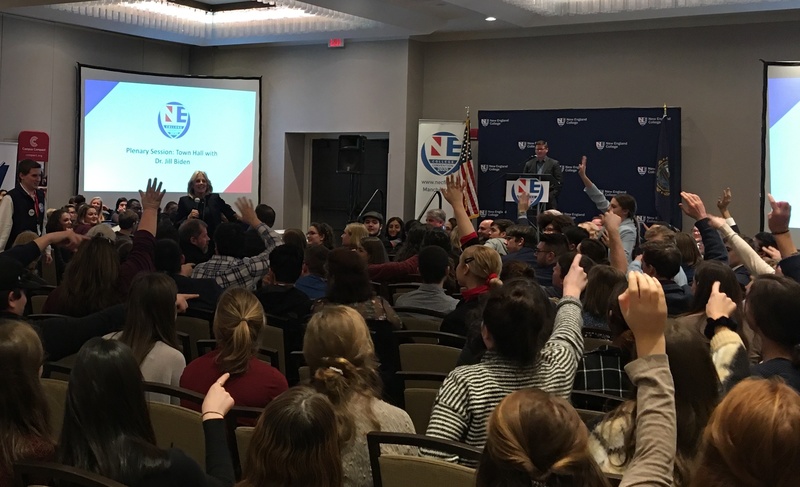 Students got to ask questions. Dr. Jill Biden taking questions from an eager audience.
---
Senior Lukas Stephen with Representative John Delaney.
Students also attended workshops on various issues:
national debt
climate change
polling
media
ranked choice voting
criminal justice system
student debt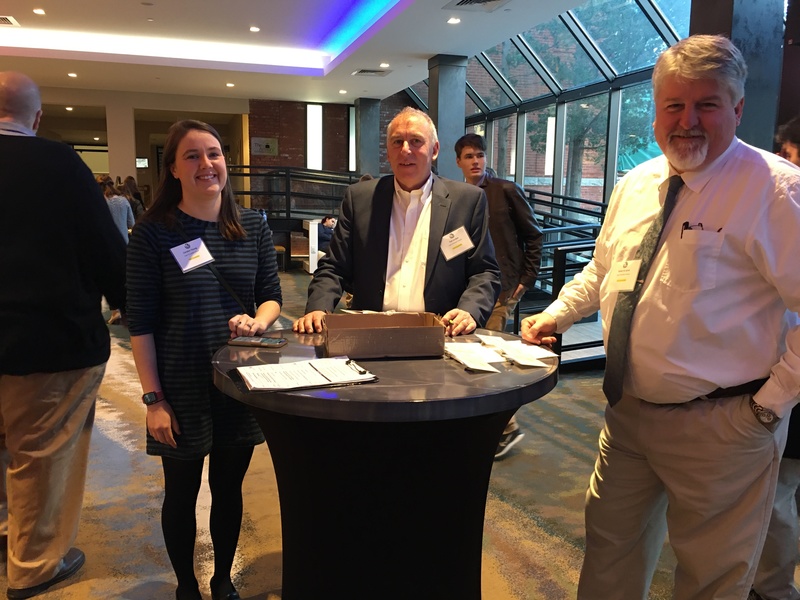 Chaperones Carolyn Young, Ted Jordan, Kevin St. Jarre and Ginger Raspiller (not pictured).
---