The Coding Club hosted 3 representatives from Tyler Technologies: Matt Perejda, Software Engineer, Adam Jensen, Solutions Consultant and Julianna Lord, Human Resources.
Tyler Technologies employs over 900 people and currently has 30 openings! They also sponsor the annual Maine App Challenge and demonstrated the software "app lab" that students can use to create their own app for the challenge.
---
Matt talks about app design.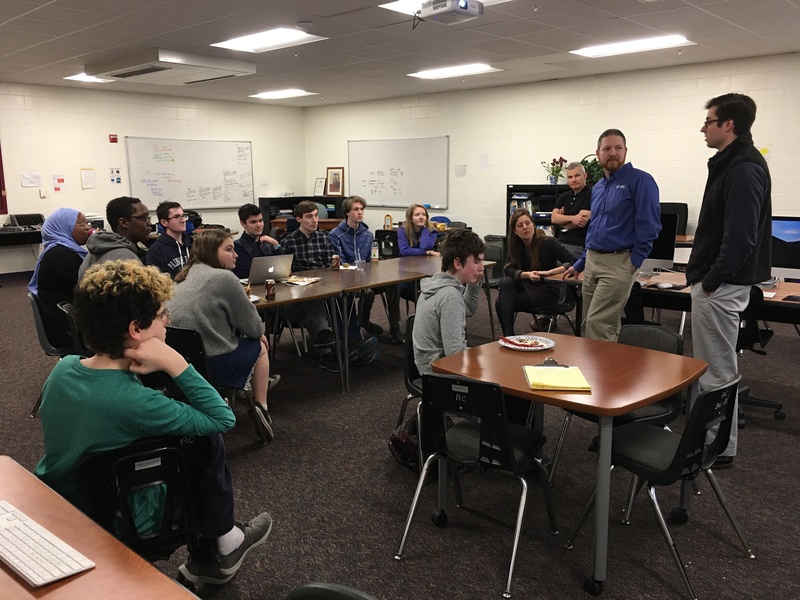 ---
Students writing code in "app lab" and running their first app! The deadline for the challenge is May 18th.
Prizes include:
1st place: $6000 scholarship
2nd place: $3000 scholarship
3rd place: $1000 scholarship
Top 50 entries receive a Samsung tablet (new this year!)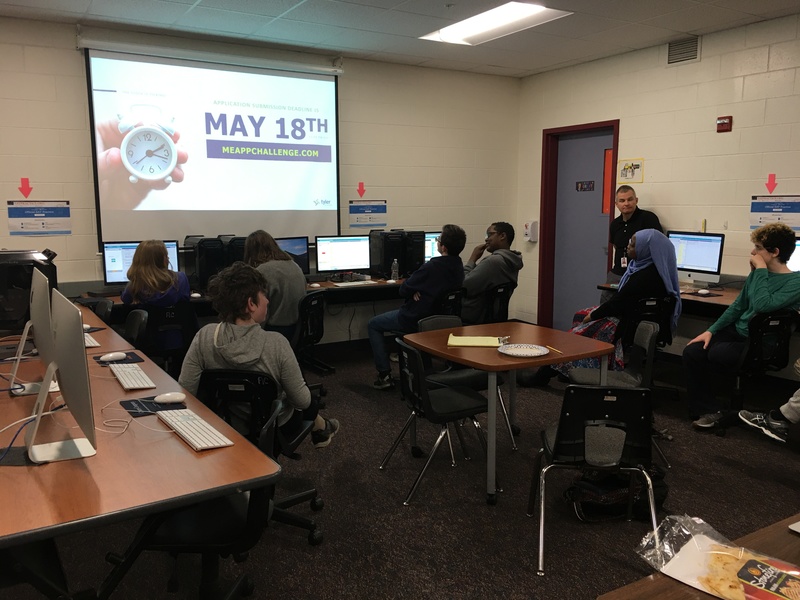 ---
Students can work individually or in teams (up to 3 students) and will be working on their apps during Coding Club (Fridays after school) and on their own until May.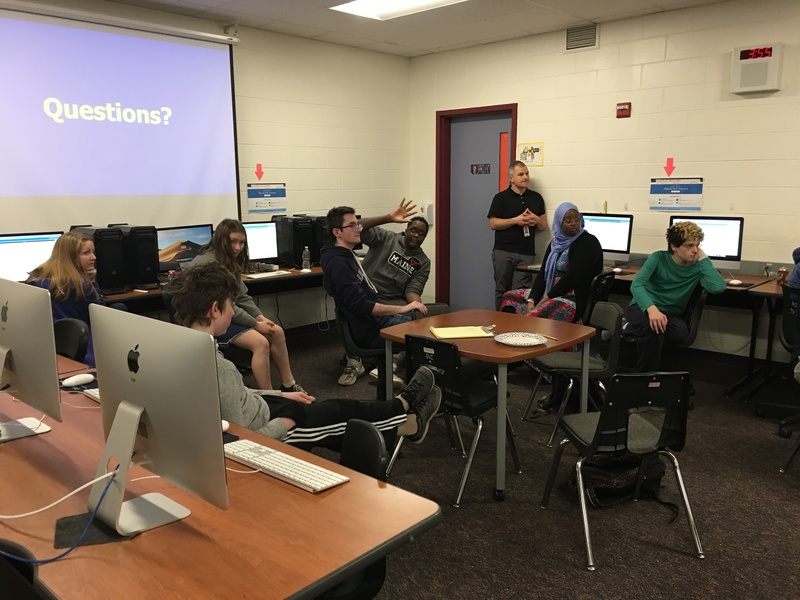 ---
While they were here, Adam, Matt and Julianna took a tour of the CEHS Robotics Lab with some of our current robotics team members.