It was a bit of a rough start with Friday's weather, but the Cape Delegation made it safely to Boston in time to represent CEHS at the BosMUN XIX Conference!
---
Cape had three first-time delegates, and three seniors who were with us for their final conference. Ranging from topics such as the rise of asymmetrical warfare to climate impacts on low-lying regions, and from the ethics of gene patenting to the rise of competitive streaming services and what that means for Netflix, each and every one of these students comported themselves with class and skill.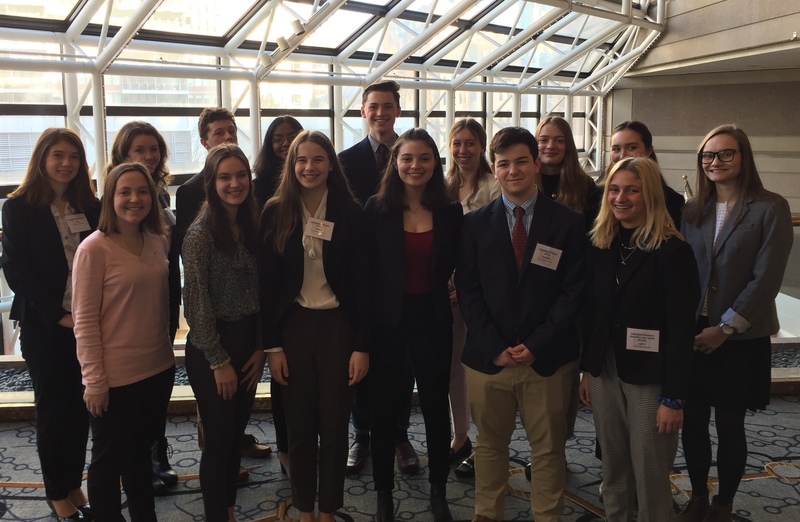 ---
When all was said and done, three of our students distinguished themselves: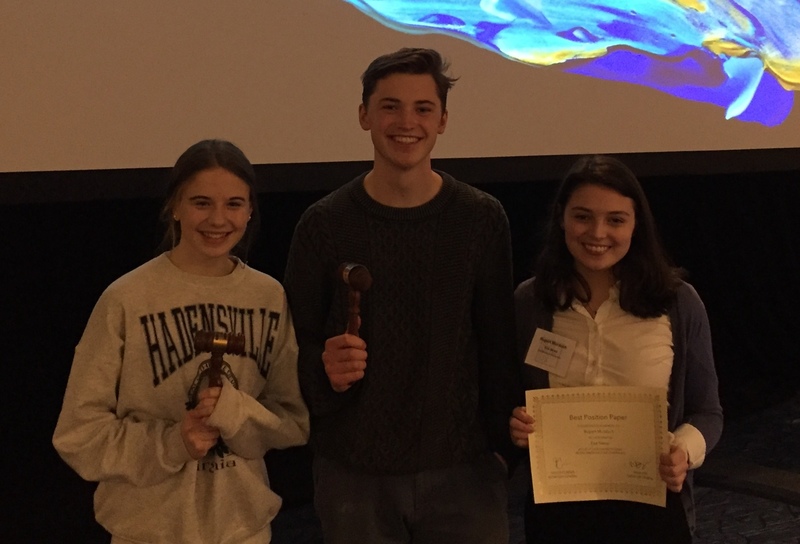 Claire McDonald (left) won Best Delegate (highest honors) for portraying the Afrikaner people in the United Nations Peoples Organization;

Ella Stanley (right) won Best Position Paper for her portrayal of Rupert Murdoch in the Fox News: 2016 Committee;
And, in his final conference, Eric Barber portrayed Queen Margaret in King Richard III's Cabinet (until she was assassinated). He then became a young Henry Tudor, and on the fly, he was able to switch up all of his pre-conference planning and preparation, and nailed the new role! For this, he, too was named Best Delegate.
When you see all of these kids, please congratulate them on a job well done!
Thanks,
Mel Oliver