Members of the volunteer club pitched in to dig up invasive knotweed and plant new perennials at Fort Williams. The club connected with Virginia Weiss's (CEHS Junior) mom Andrea Southworth who volunteers with the Friends of Fort Williams.
The group spent 3 ½ hours pulling weeds and planting perennial to stabilize a bank near the park entrance. The group then moved to the children's garden and pruned perennials.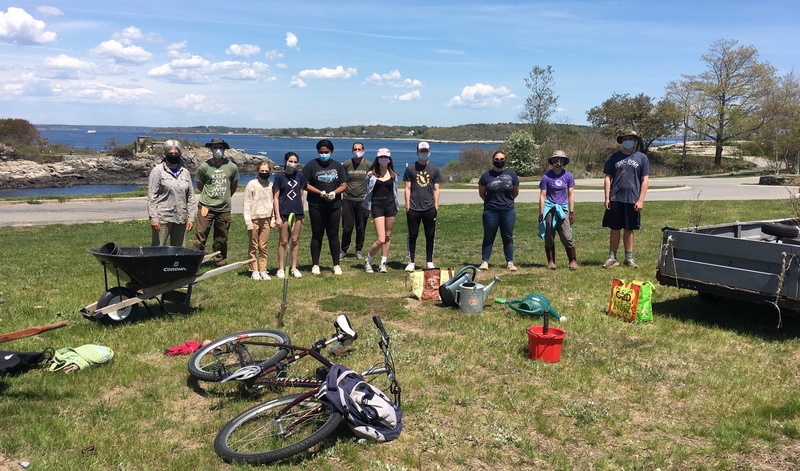 Pictured left to right: Andrea Southworth, Jason Weiss, Chloe Briman, Chaya Krigman, Alemnesh Sesselberg, Tom Kohan, Kate Wilber, Tjis Gilda, Zoe Burgard, Virginia Weiss & Vollie Weiss. Grace Leshey and Ginger Raspiller also helped out!
---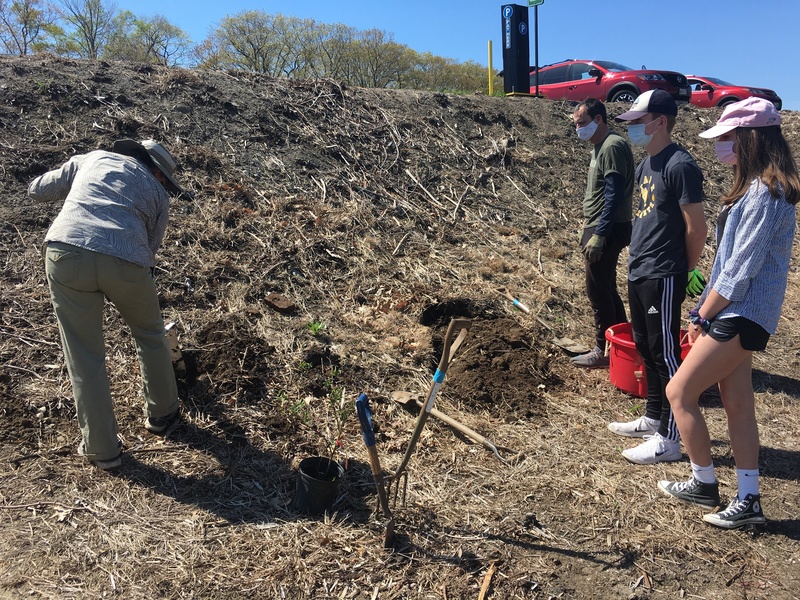 Andrea explains how to plant perennials to stabilize the bank.
---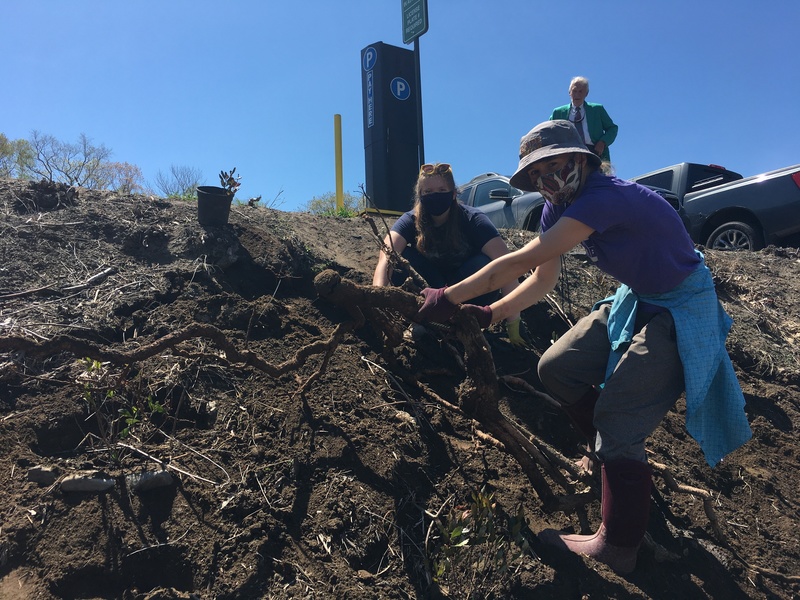 Zoe Bugard and Virginia Weiss digging up invasive knotweed .... it gets very big!
---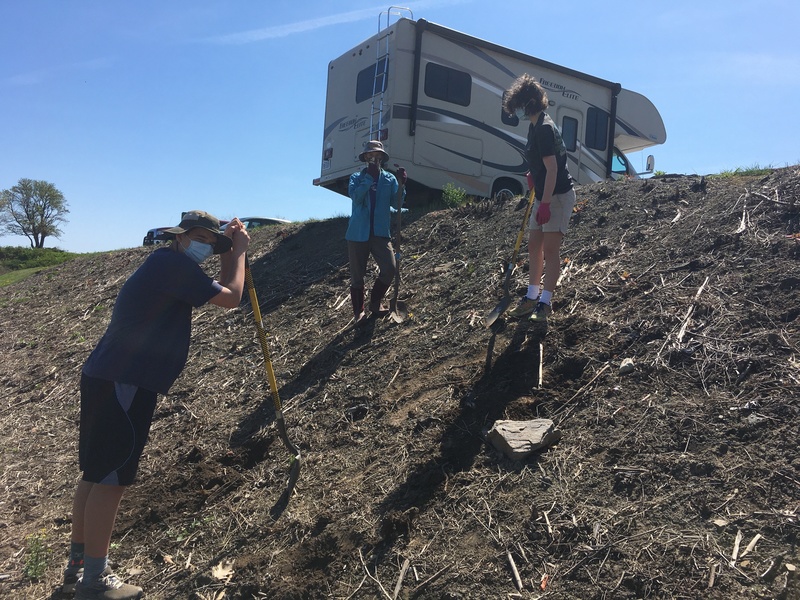 Tom Kohan, Virginia Weiss and Grace Leschey planting perennials.