Juniors Sarah Hagan, Carmen Erickson, Carter Merriam and Evan Gebhart just finished three days of competition at the VEX Robotics World Championship. Team 56J (nicknamed "The Long Earth Society") competes in a division with 17 teams from around the United States and 2 international teams: 1 from Singapore and 1 from South Korea.
For world competition, each match is 2 minutes. The Capers won an impressive 5 of 7 qualifying matches on Thursday and Friday and finished 2nd in their division.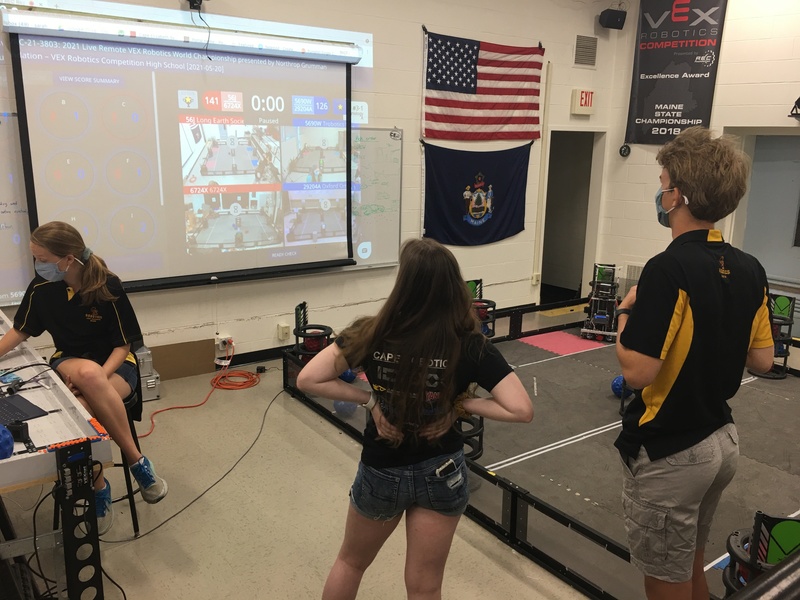 This top tier finish gave Team 56J priority selecting their alliance partner for Saturday's competition. Saturday's alliance matches are single elimination.
Team 56J and their alliance partner won their quarterfinal match 149 to 126 to advance to the semifinals.
Though the Capers lost the semifinal match 170 to 154, Team 56J had a great run at this year's VEX Robotic World Championship! Congratulations to the team and Coach Evan Thayer -- looking forward to next year!