The Girls Doublehanded Maine State C420 Sailing Championship for the Becton Cup was held Saturday at the Apprenticeshop in Rockland, Maine, with the Cape Elizabeth High School Sailing Team sending 9th grader Tess Straw and 8th grader Story Straw.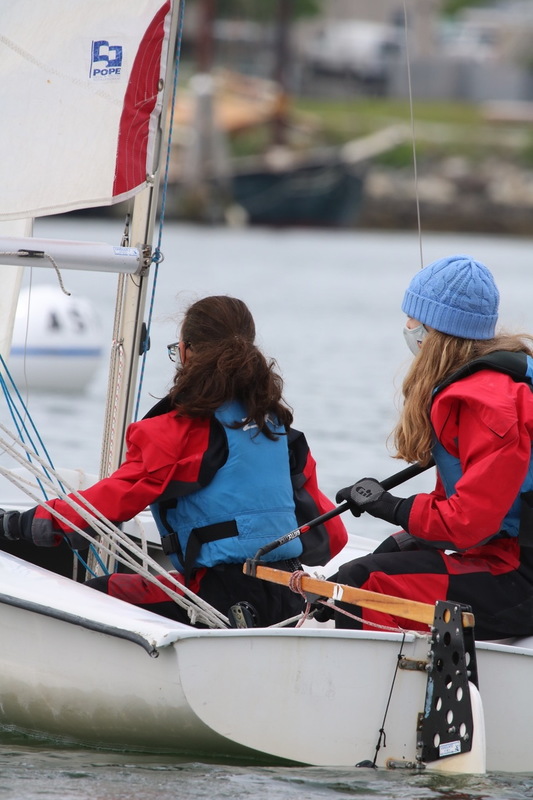 Fourteen boats representing high schools and conglomerate teams from across the state raced in what was one of the largest fleets in the Cup's history. The Cup is named after Jean Coggan Becton, who won the Maine Women's Sailing Championship in 1936 and 1946, and whose family promoted scholastic sailing in Maine.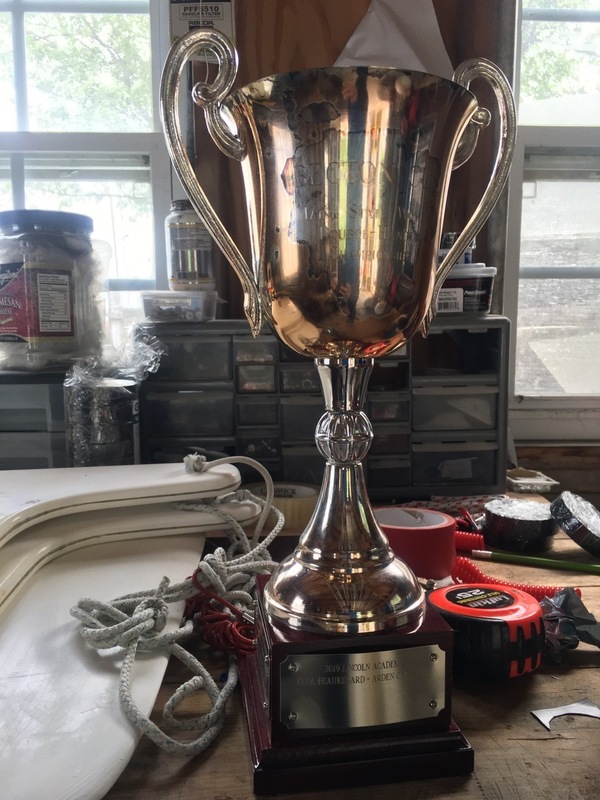 The race committee was able to run four races in the morning in beautiful conditions before breaking for a short lunch and four more races in the afternoon.
Over the course of the day, the Straw sisters managed to rack up 1st, 2nd, and 3rd place finishes against the top upperclassmen in Maine, finishing 6th place or better out of 14 boats in every race. They ended the day with 33 points, right on the heels of the number one boat from Lincoln Academy that took 2nd place with 30 points and within striking distance of the number two boat from Lincoln Academy that took 1st place with 24 points.
Congratulations Tess and Story!