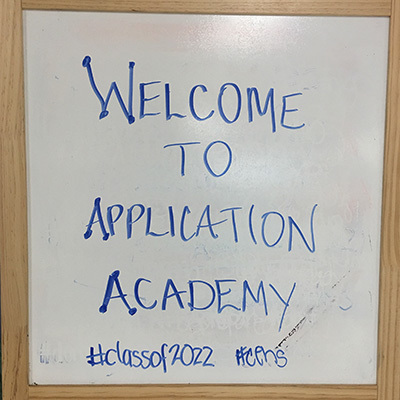 The Application Academy is in its 5th year and is funded through the generosity of The Sprague Foundation.
This is an opportunity for students to have individualized support to jumpstart the college application process.
This year more than 50 students registered to attend one of the four sessions offered. Feedback from both students and parents has been overwhelmingly positive.